Rural Apartments LA BUENA MAÑANA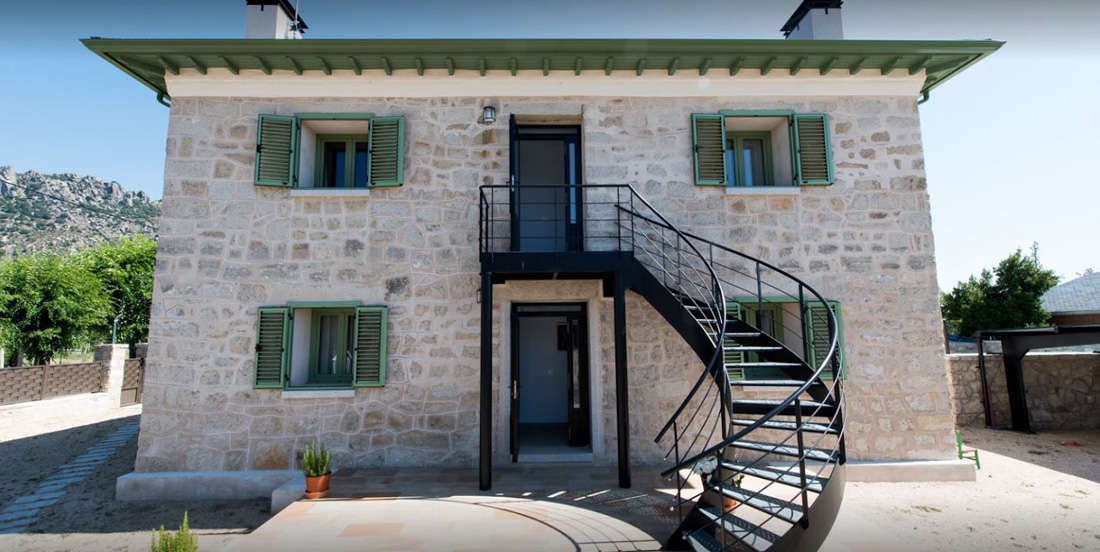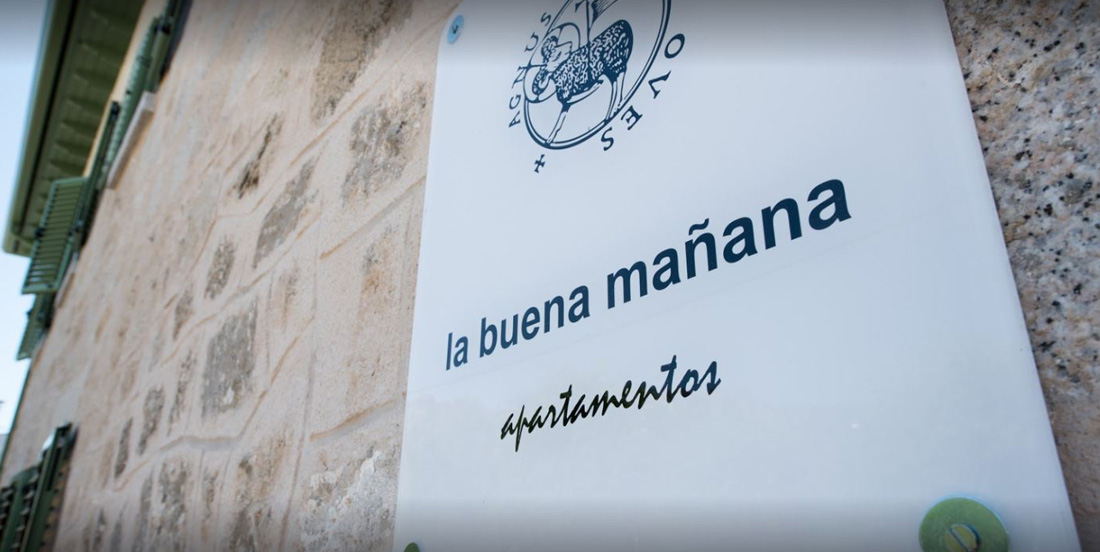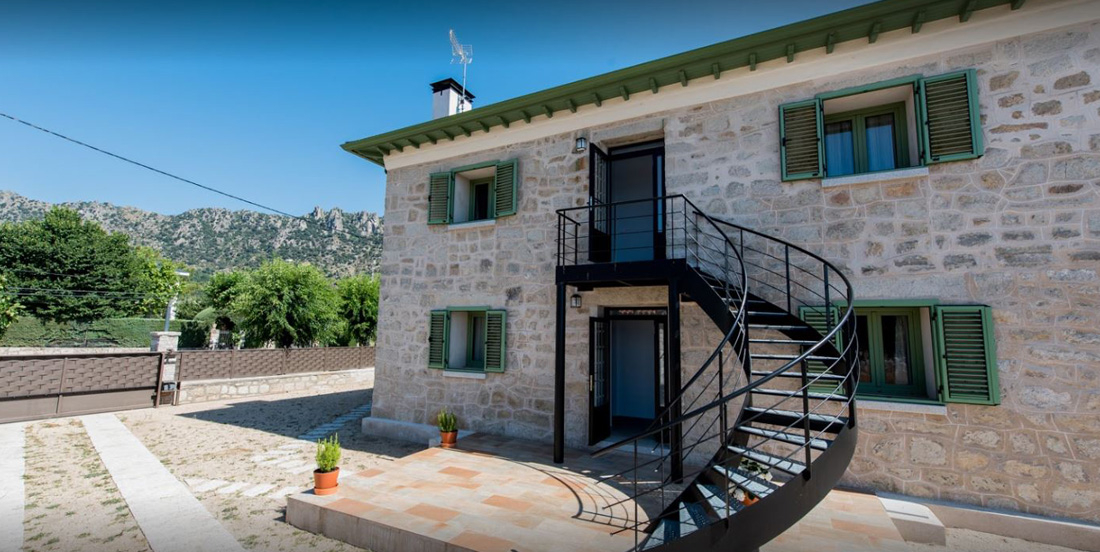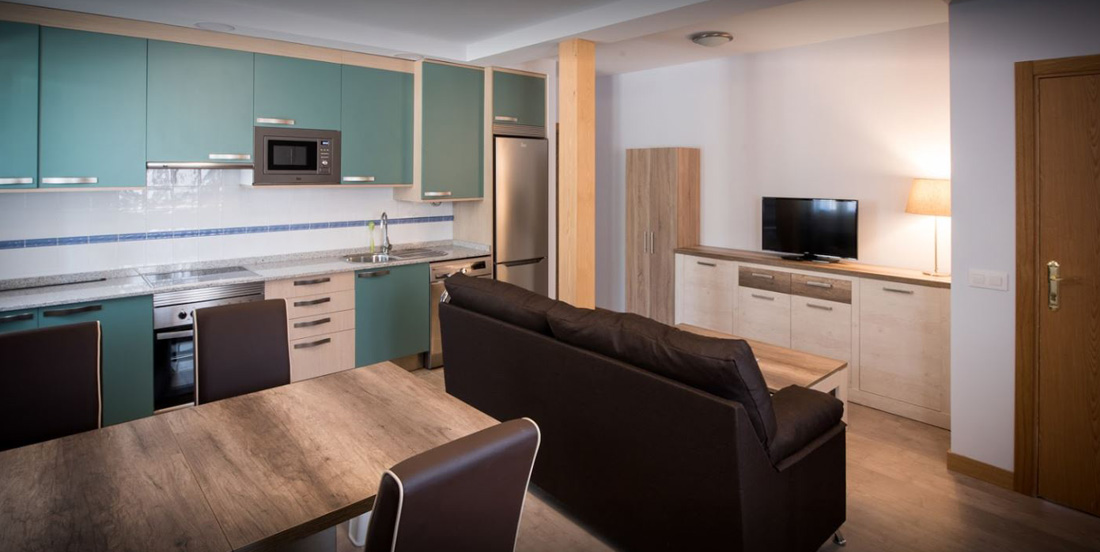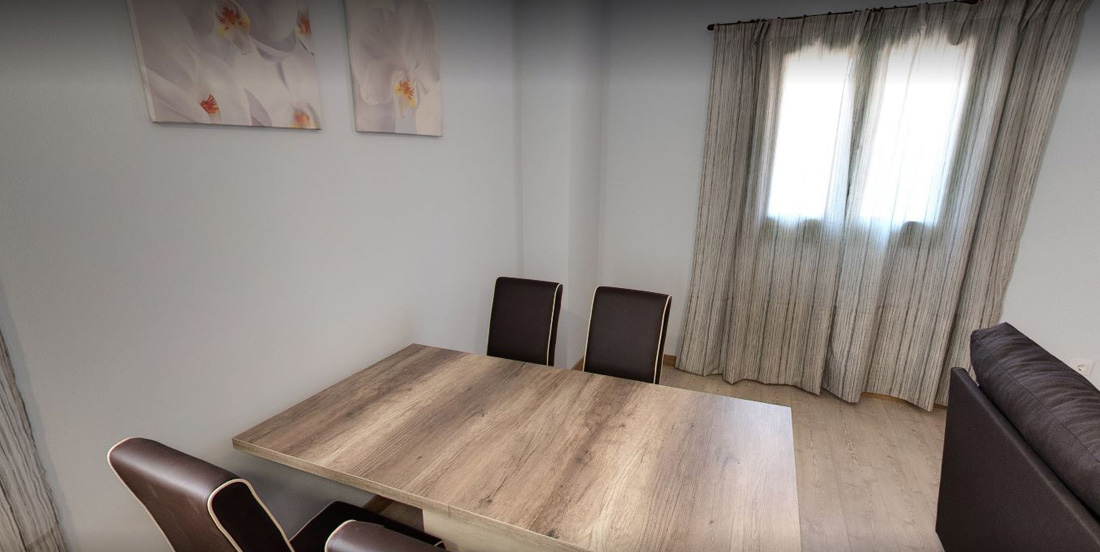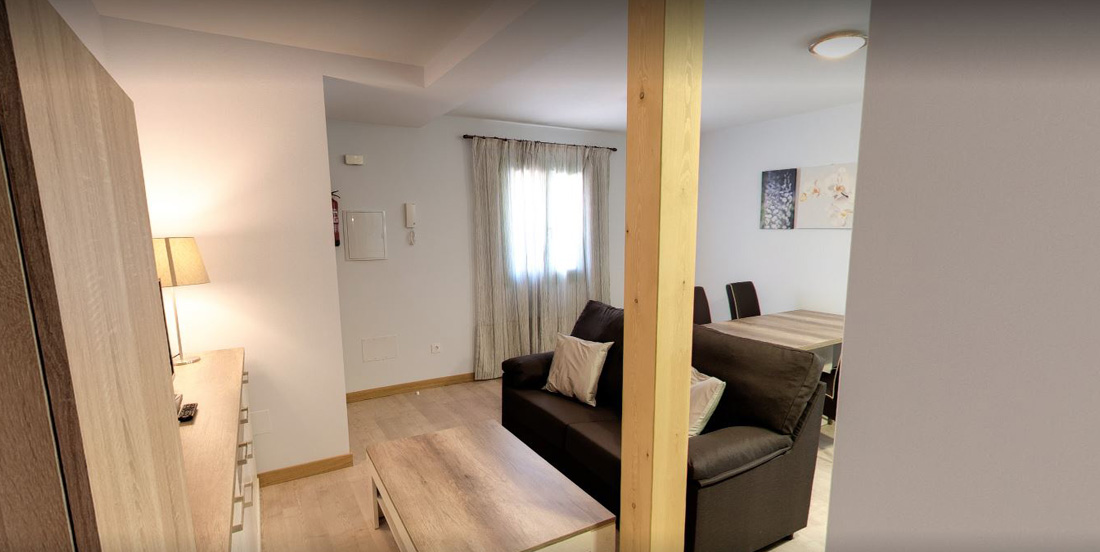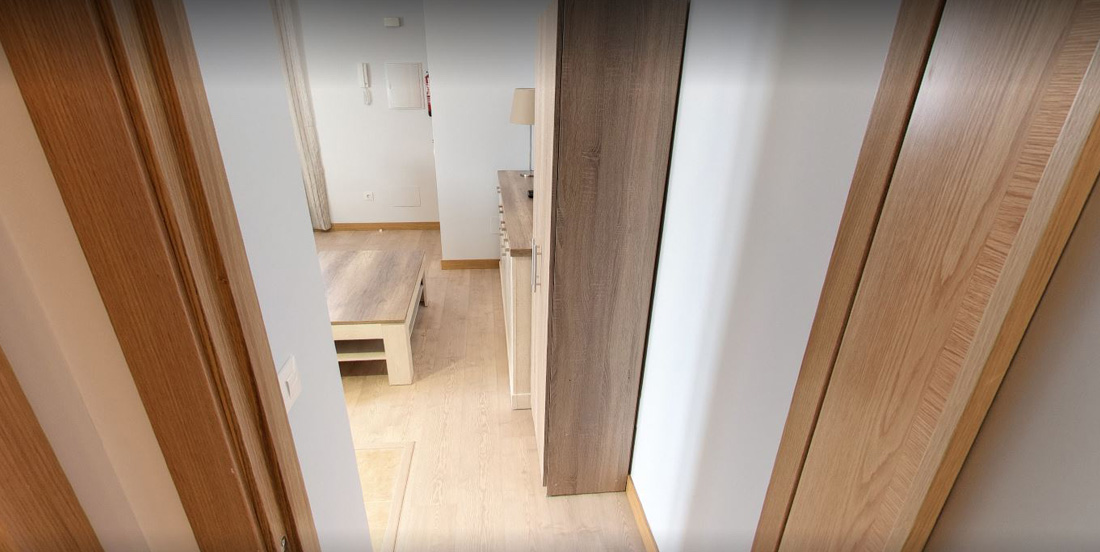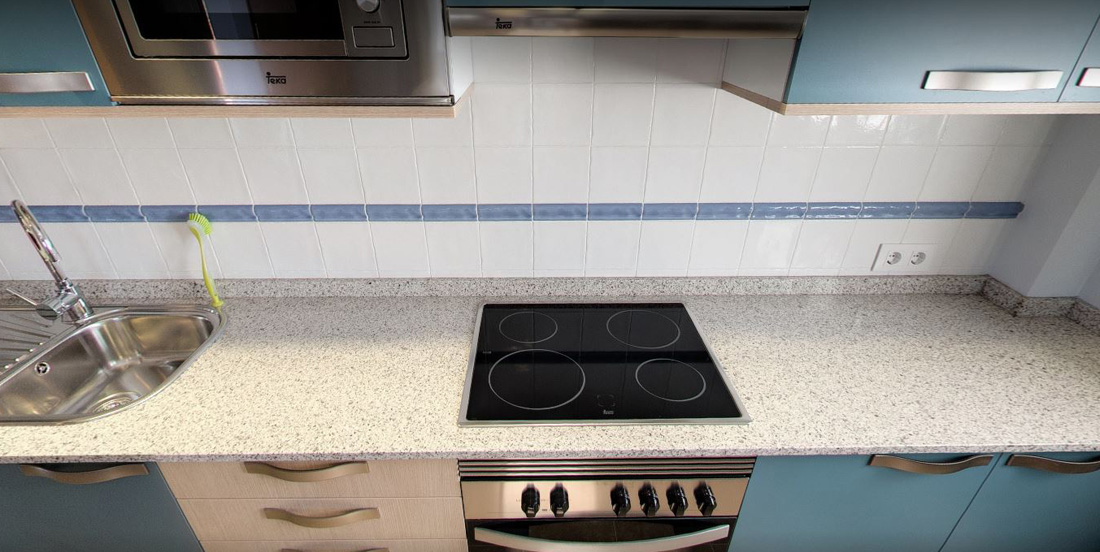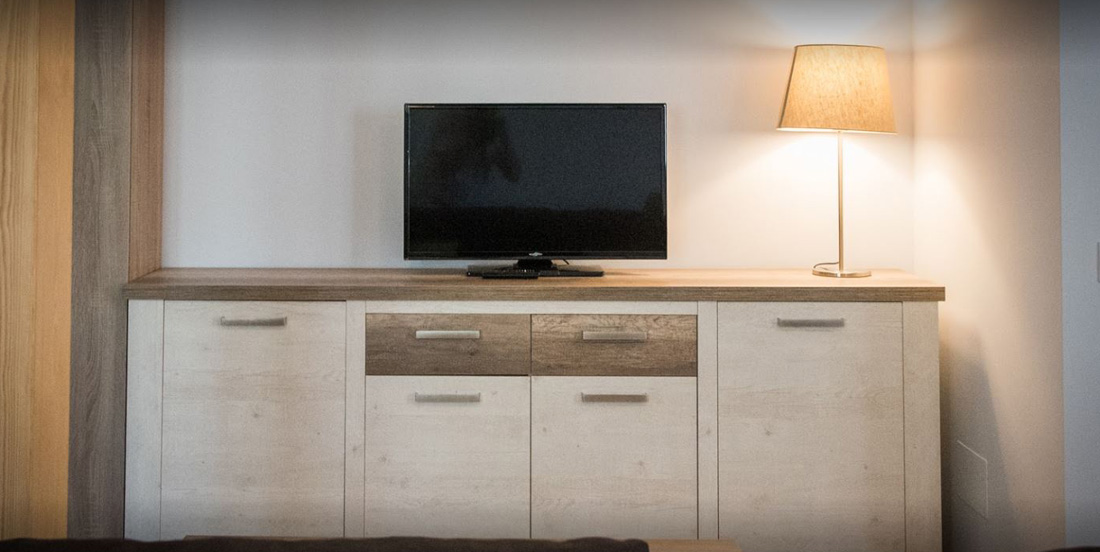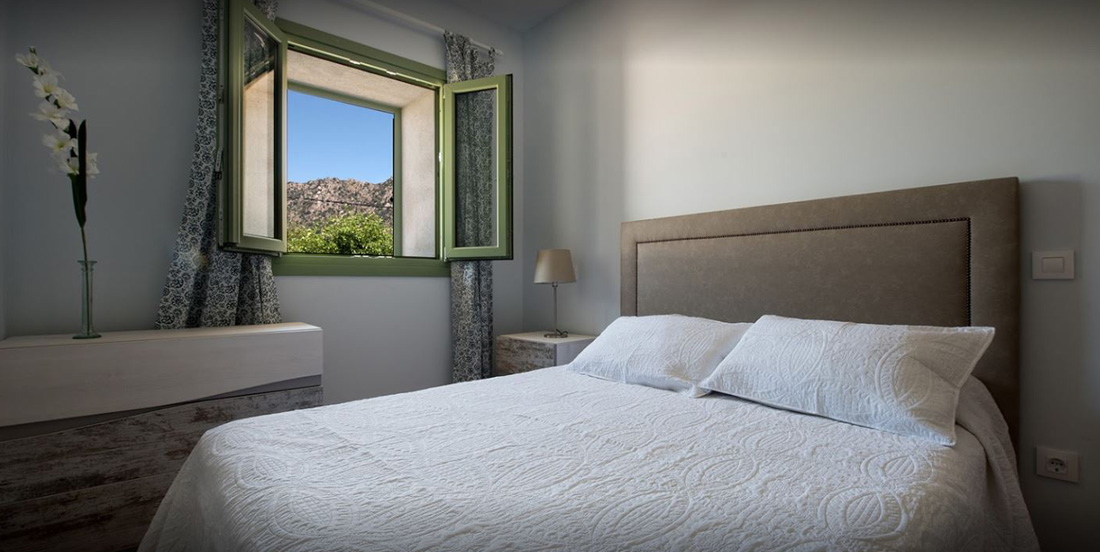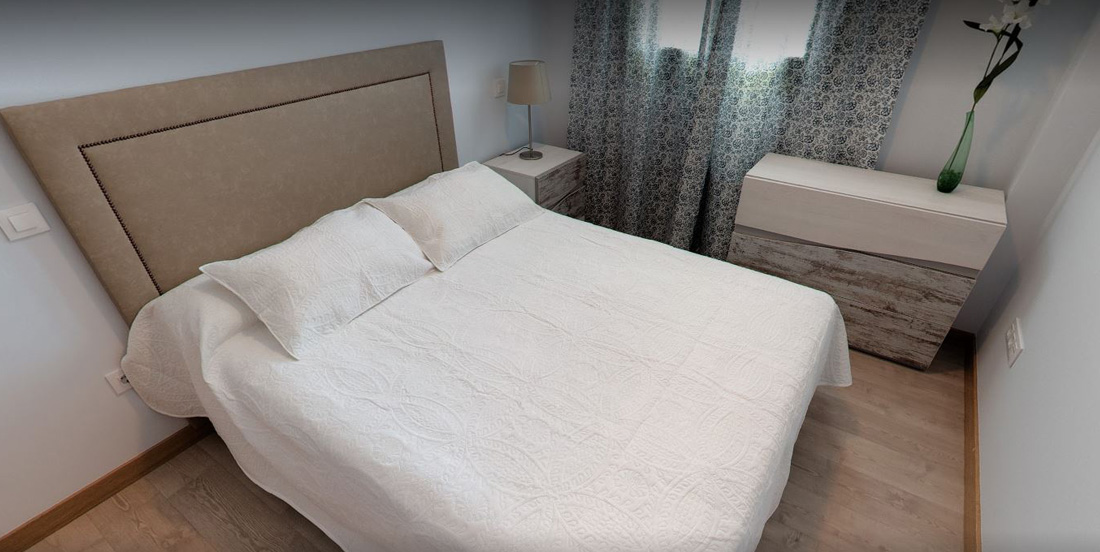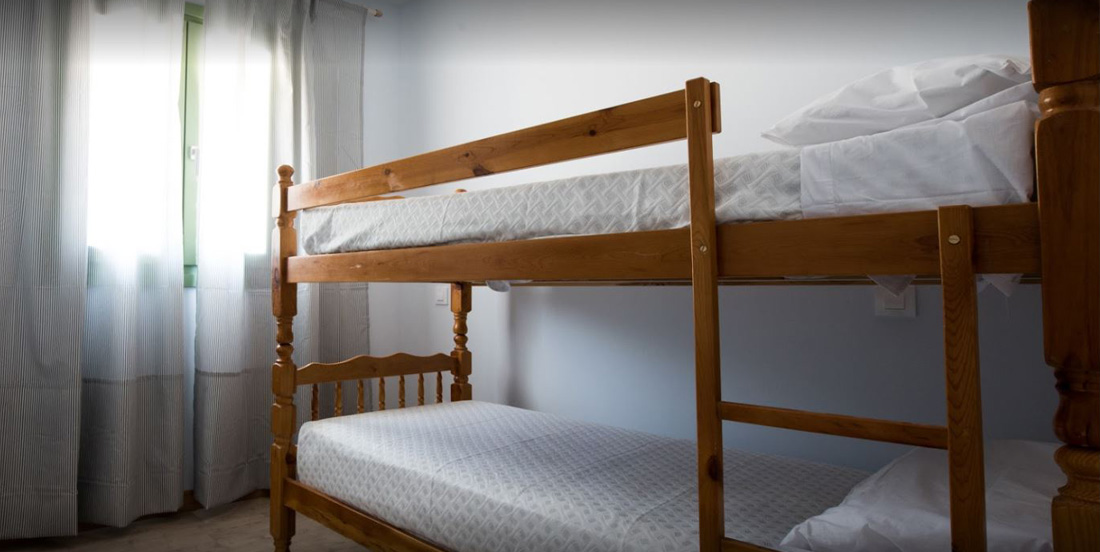 We are pleased to present you the rural apartments the good morning, in La Cabrera, in the Sierra Norte de Madrid, 60 km. from the city by the A-1.
It is a sober and elegant centennial building, characteristic of the mountain constructions of the s. XIX, built entirely in wood and stone masonry and completely rehabilitated. Located at the foot of the Sierra de La Cabrera, in the same town, it has extraordinary panoramic views of the mountains and is located next to the vast meadows and forests that encintan us.
The building is divided into four rural apartments: two on the ground floor (calandria and oriole) and two on the upper floor (tórtola and neblí), connected by an elegant exterior modernist staircase. Each apartment has two bedrooms (one with a double bed and the other with two beds), a full bathroom and a spacious living room with full built-in kitchen and pellet stove. All apartments are fully equipped.
In addition the farm has an outdoor garden with barbecue and covered parking of vehicles inside.
Customers can also access free of charge the services of Camping Pico de la Miel, 1st category, located in the town of La Cabrera, and has excellent sports and recreational facilities (swimming pools, tennis, pediments, paddle, children's area ): www.picodelamiel.com




Both La Cabrera and the other 41 small towns that make up the Sierra Norte de Madrid offer a multitude of leisure and free time possibilities (hiking, biking, climbing, nautical activities, horse riding …) as well as the opportunity to get to know a rich and varied heritage cultural, historical, artistic, environmental, landscape and gastronomic. From the Lozoya Valley with its braided reservoirs and the magnificent Cartuja del Paular to the Hayedo de Montejo and the picturesque mountain villages; from the early Romanesque monastery of San Antonio in La Cabrera or the superb Gothic church of Santa María de Torrelaguna to the amazing village of Patones de Arriba or the Arab walls of Buitrago. And, next to that, immense forests and riverbanks, valleys and mountains with a rich fauna, an exuberant flora and prodigious landscapes.
INFORMATION AND RESERVATIONS
Address: C/ Azucena 14, 28751. La Cabrera. Madrid
Phone: +34 635 45 32 89
Web: https://casa-rural-la-buena-manana.negocio.site/
How to get there: Click HERE to set the route.