You will find numerous sites with shade, access to high quality sanitary complexes, recreational facilities including olympic pools, tennis courts, a squash fronton, paddle ball, football (soccer) field, bowls, a kiddie park, and much more:
Water, electricity, and sanitary hook-ups for all camp sites
Restaurant
Bar-Café
Super market
Infirmary
Toilets and bath facilities with hot water
Handicapped toilets
Laundry facilities with sinks, washers, and dryers
Pools
Kiddie park, playground
Sporting facilities: Tennis, paddle ball, fronton, bowls, etc.
Safes/strong box
Telephone and postal service
Wifi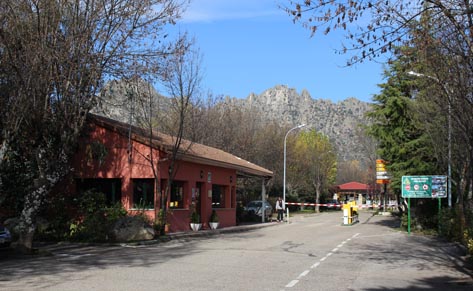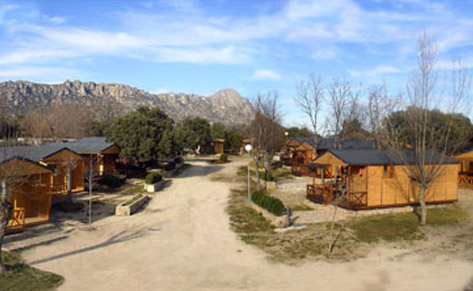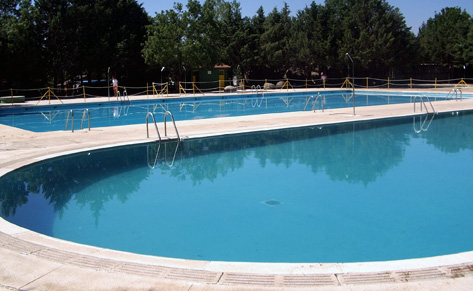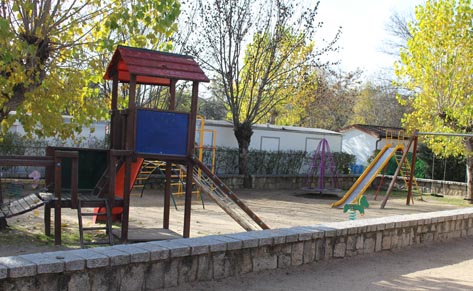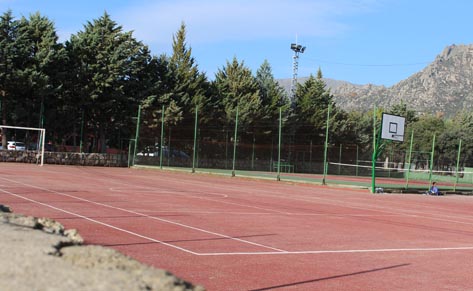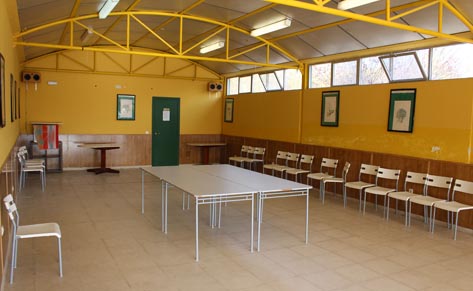 We have everything you need to live a unique experience.
The "Sierra Norte of Madrid" without a doubt is one of the most privileged in the province. It is comprised of 42 small municipalities. Treasure of many historical and cultural heritage sites disseminated over a thousand places of great beauty and interest to enjoy at your leisure. There are all types of outdoor activities. Additionally, you can enjoy local traditions, festivals, music, dances, water and mountaineering activities, and splendid gastronomy.
Immense forests of beech, groves of oaks and holm oaks clothe a unique succession of dams and mountain ridges. You will find amazing and beautiful monuments, medieval bridges and mills, among them the Carthusian Monastery of El Paular, the medieval walled city of Buitrago, or the ancient village of Torrelaguna.
You can also get to know the beautiful Lozoya River Valley, the surprising peaks of La Cabrera, the Hayedo de Montejo, the beech forest of Robregordo, and small, enchanting villages such as La Hireula, La Puebla, and Horcajuelo, which maintains intact its traditional architectural structure. In less than an hour, you can reach the legendary cities of Segovia, El Escorial, or Alcalá de Henares. There is a whole world to discover.