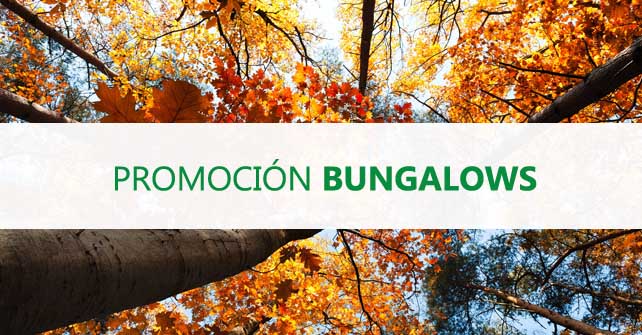 We have extended our special offer on Bungalows for the months of November and December:
Our offer follows:
– 2 night bungalow stay – 15% discount
– 4 night bungalow stay – 20% discount
Departure time is 18:00 hours without penalty.
Promotion valid until March 15, 2019. The departure can be made until 18:00 hours without additional cost (except on Fridays, Saturdays and party eve). Discounts applicable to official rates and not cumulative to other offers.